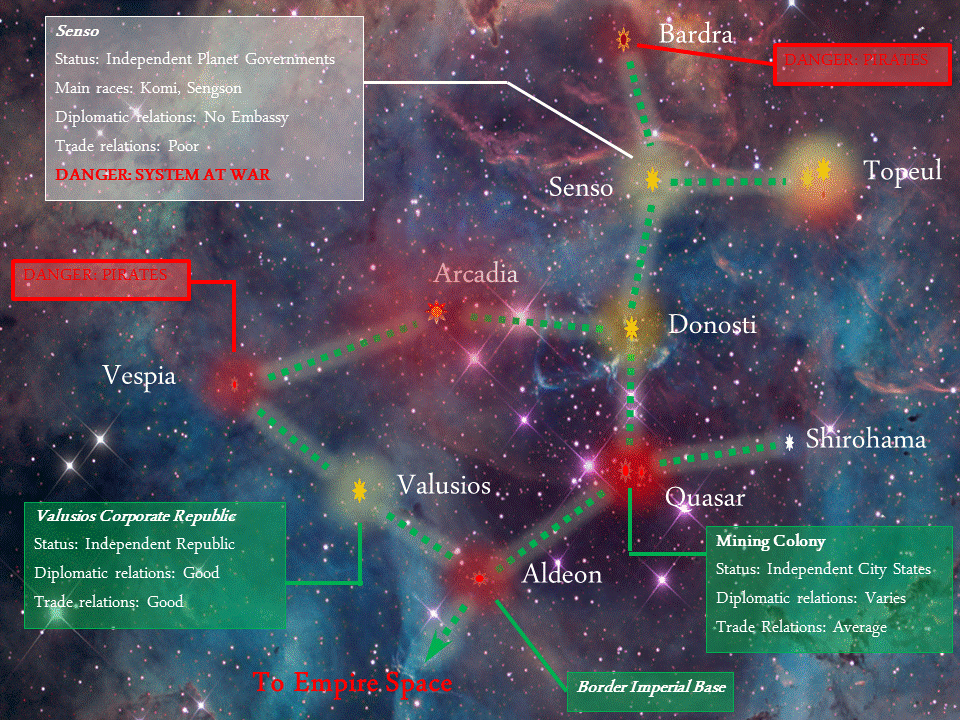 Welcome to "the Nebula", a gamebook where you take the role of a starship captain trying to discover the reason behind a recent act of sabbotage/attack on a far-flung corner of the Empire.

The game is complete and rather large (322 pages) giving the player the ability to explore around a galaxy of 17 star systems and numerous planets. It includes automated combat sequences, a skill system and character creation. The game is currently v0.5.3, and I am working on v.6.0 that will further expand one of the planets in the game. Further expansions in the future will increase exploration opportunities in existing planets and add new star systems.

Any comments/recommendations/criticisms so far are welcome!